Columbiana's First-Class Plumber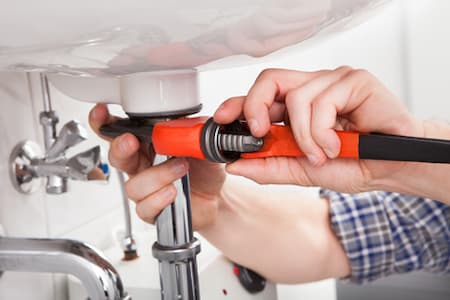 As a homeowner, having the name of a reliable Columbiana plumber in case something goes wrong with your system is one of the most valuable things you can have at your disposal. When you're searching for the very best in quality plumbing services here in the Columbiana area, you can always count on the team of skilled professionals right here at Got Plumber? Inc to get the job done right and return your system to the way it's supposed to be. Are you looking for a professional Columbiana plumber you can trust to help you with all of your home's plumbing needs? If so, give our team of skilled professionals a call today and let us show you the kind of quality results that have helped make us one of the most trusted names in service the area has to offer.
Here at Got Plumber? Inc, we understand the important role your plumbing system plays in you and your family's daily lives, and we want to do everything in our power to ensure you get the service you need to keep your system up and running its best. Whether you're in need of comprehensive plumbing repairs, plumbing remodeling, drain cleaning, or even water heater repairs, our team of skilled Columbiana plumbers are up to the task. If you have any questions about our full line of high-quality plumbing services, or if you would like to schedule an appointment for a consultation, give us a call today. Our team of experts is always standing by and would be happy to assist you in any way we can.
Drain Cleaning To Restore Order To Your Columbiana Plumbing
Clogged drains are something just about every homeowner has had to deal with at some point or another, and while most clogs can be removed with a plunger or a bit of store-bought drain cleaner, more serious clogs often require a bit of professional help in order to clear. If you're one of the many Columbiana homeowners out there in need of professional drain cleaning services to remove stubborn blockages from your drains, Got Plumber? Inc is the local plumber you can trust to get the job done.
Columbiana Plumbing Repair Specialists
It's not uncommon for things to go wrong with your Columbiana home's plumbing system over time, whether it's a leaky faucet or a busted pipe. Got Plumber? Inc is the company you can trust for all of your plumbing repair and maintenance needs. Call our professional plumbers immediately for all of your plumbing service needs, and let us help you resolve the issues in your house.
Reviews and Testimonials for Got Plumber? Inc in Columbiana
Need an Experienced Plumber In Chelsea? Don't Wait! Give Us A Call Now!