Expert Plumber Serving Homes & Businesses In Helena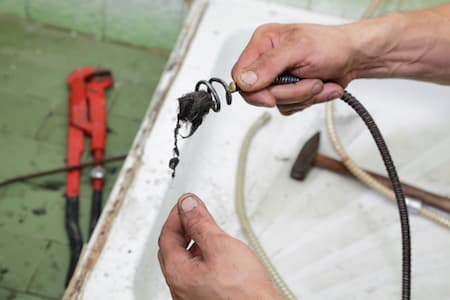 If you're a local Helena homeowner in search of a reliable plumber you can count on for all of your home's plumbing needs, Got Plumber? Inc is here to help. When it comes to fast and reliable plumbing services here in the Helena area, homeowners know that Got Plumber? Inc is always the name you can trust for the best quality service. Are you looking for a professional Helena plumber you can trust with your home's plumbing service needs? If so, give our team of skilled professionals a call today and let us show you the kind of quality results that have helped make us one of the most trusted names in quality plumbing services the area has to offer.
Here at Got Plumber? Inc, we understand the important role your plumbing system plays in you and your family's daily lives, and we want to do everything in our power to ensure you get the service you need to keep your system up and running its best. Whether you're in need of comprehensive plumbing repairs, water heater services, drain cleaning, or even pipe repairs, our team of skilled Helena plumbers are up to the task. If you have any questions about our full line of high-quality plumbing services, or if you would like to schedule an appointment for a consultation, give us a call today. Our team of experts is always standing by and would be happy to assist you in any way we can.
Helena's Drain Cleaning Professionals
Every homeowner has dealt with a clogged drain at one point or another, and while store-bought drain cleaners are often enough to deal with minor clogs, they aren't able to deliver the kind of results you'll get from professional drain cleaning. If you have a particularly stubborn clog that's been plaguing your home recently, or a clog that seems to always be coming back, we are the local plumbers who can provide you with the professional drain cleaning solutions you need to resolve the issue once and for all.
Plumbing Repair Specialists Serving Helena
The plumbing system in your Helena house might develop problems with time, whether it's a leaking faucet or a blown pipe. Got Plumber? Inc is the name you can trust when you're searching for a local plumber to handle all of your plumbing repair and maintenance needs. Give our knowledgeable plumbers a call right now for all of your plumbing service requests, and let us assist you in fixing the issues in your house.
Reviews and Testimonials for Got Plumber? Inc in Helena
Need an Experienced Plumber In Chelsea? Don't Wait! Give Us A Call Now!