Finding The Right Replacement Or Repair Pros For Your Showers & Tubs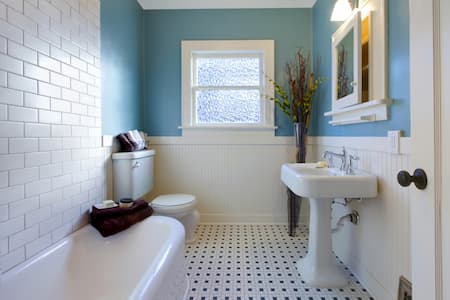 If you're like most Chelsea homeowners out there, you've probably considered upgrading one or more of your home's showers & tubs over the years, and if you're tired of putting it off, our team of skilled plumbers here at Got Plumber? Inc would be happy to provide you with the showers & tubs installation services you need to finally make the change. As the premier plumber for Chelsea, our team of skilled professionals has the experience and expertise necessary to ensure your next showers & tubs installation project is a complete success. Are you looking for a professional Chelsea plumber you can trust with your next showers & tubs installation project? If so, give our team of skilled professionals a call today and let us show you the kind of quality results that have helped make us the most trusted source for showers & tubs and plumbing remodeling the area has to offer.
A new showers & tub installation can have a dramatic effect on both the overall function and style of your bathroom space and with the help of your local plumbers here at Got Plumber? Inc, you can rest assured that you'll get the quality results you've been dreaming of from your finished project. If you have any questions about our full line of showers & tub replacement or installation services, or if you would like to schedule an appointment for a consultation, give us a call today. Our team of experts is always standing by and would be happy to assist you in any way we can.
Installing & Repairing Bathroom Fixtures
Your bathroom fixtures play a major role in the overall beauty and function of your bathroom space, and if yours are looking a bit worse for wear these days, or you're just ready to update your bathroom's look, our team of skilled plumbers would be happy to help you repair your current fixtures or install the brand new bathroom fixtures you need to accomplish your design goals.
Plumbing Remodeling
If your current kitchen or bathroom setup just doesn't work for you anymore, or you're looking to make a change, our skilled plumbing remodeling pros are here to help. With our comprehensive plumbing remodeling services, our skilled plumbers can help you make the changes you want to your bathroom or kitchen space in order to customize these rooms to better suit your particular tastes and needs.
Need an Experienced Plumber In Chelsea? Don't Wait! Give Us A Call Now!