Plumbing Camera Inspections To Best Identify & Fix Your Problems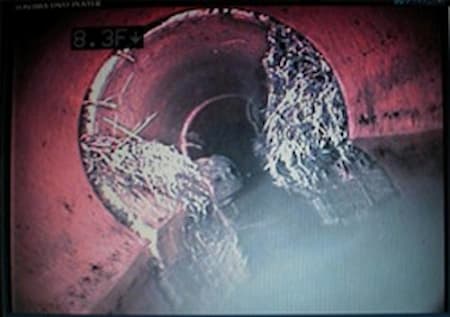 In the past, it could be notoriously difficult to track down the source of plumbing issues inside your Chelsea home, but thanks to advancements in technology like fiber optics and closed circuit video cameras, we've seen the rise of a new method of leak and blockage detection in plumbing camera inspections. Plumbing camera inspections are a faster, more convenient, and less invasive method of tracking down and identifying issues with your home's plumbing and sewer systems, and as the most trusted plumber for Chelsea, our team of skilled pros here at Got Plumber? Inc is the team you can trust to help you identify your issues. Are you looking for a professional Chelsea plumber who can provide you with the comprehensive plumbing camera inspections you need to locate your plumbing issue? If so, give our team of skilled professionals a call today and let us show you the kind of quality results that have helped make us the most trusted name in plumbing camera inspections and sewer camera inspections the area has to offer.
Here at Got Plumber? Inc, we understand how serious plumbing issues can be when they spring up around your home, and in most instances, time is going to be a serious factor in helping limit the damage to your home. Plumbing camera inspections are the go-to method for detecting issues in your pipes these days, as they allow us to get a first-hand look inside your pipes to see exactly where the issue is. We run a flexible, waterproof drain camera into your clogged or damaged sewer line where we can quickly get a clear view of what's causing the issue and determine how best to resolve it. If you have any questions about our high-quality plumbing camera inspection services, or if you'd like to schedule an appointment for your next service, give us a call today. Our team of experts is always standing by and would be happy to assist you in any way we can.
Plumbing Video Inspector
One of the biggest challenges when it comes to resolving plumbing and drain issues is actually locating the cause. However, with the help of our skilled plumbing video inspectors, it's never been easier. With our drain camera inspection services, we can get a first-hand look inside your pipes to locate the cause of the issue and determine how best to solve it.
Sewer Camera Inspections
While older methods of leak and plumbing damage detection often required a bit of guesswork, and could even require portions of your yard being dug up to look for the issue, sewer camera inspections allow our team of skilled plumbers to precisely locate the source of your issue more quickly and accurately than ever before. By extending a flexible camera down your sewer lines, we're able to get a full, detailed view of exactly what's going on inside your pipes. This allows us to locate leaks, blockages, and other pipe damage all without the need for expensive excavation.
Need an Experienced Plumber In Chelsea? Don't Wait! Give Us A Call Now!